THE ULTIMATE TOUCH OF LUXURY
THE ULTIMATE TOUCH OF LUXURY
Barmas is an Italian brand entirely Made in Veneto, the mother region for the production of luxury jeans; recognized and identified for its exemplary Fit, the brand is constantly evolving and constantly researching.
The artisan tradition combined with latest generation technologies and exclusive high quality fabrics are the fundamental characteristics of the brand which revisits the concept of denim in a luxury key, thus creating unique and indispensable garments in the modern man's wardrobe.
Every detail that makes up a Barmas garment demonstrates the know-how of many years in the creation of luxury denim garments, in which the denim itself becomes a work of haute couture with great attention to detail.
The production of each Barmas garment is oriented towards overcoming seasonal trends, instead offering a level of comfort and reliability that allow our customers to build a lasting bond with their clothing. Timelessness is a luxury.
The constant research and curiosity towards the world around us are reflected in ours which are able to accompany man in every phase of his life.
For Barmas, sustainability embraces a wide range of meanings: it's not just about respect for the environment through the use of low-impact materials and washing, but also about safeguarding workers and the local area. In fact, the companies involved in the production process are all Italian, mainly located in the areas close to our company.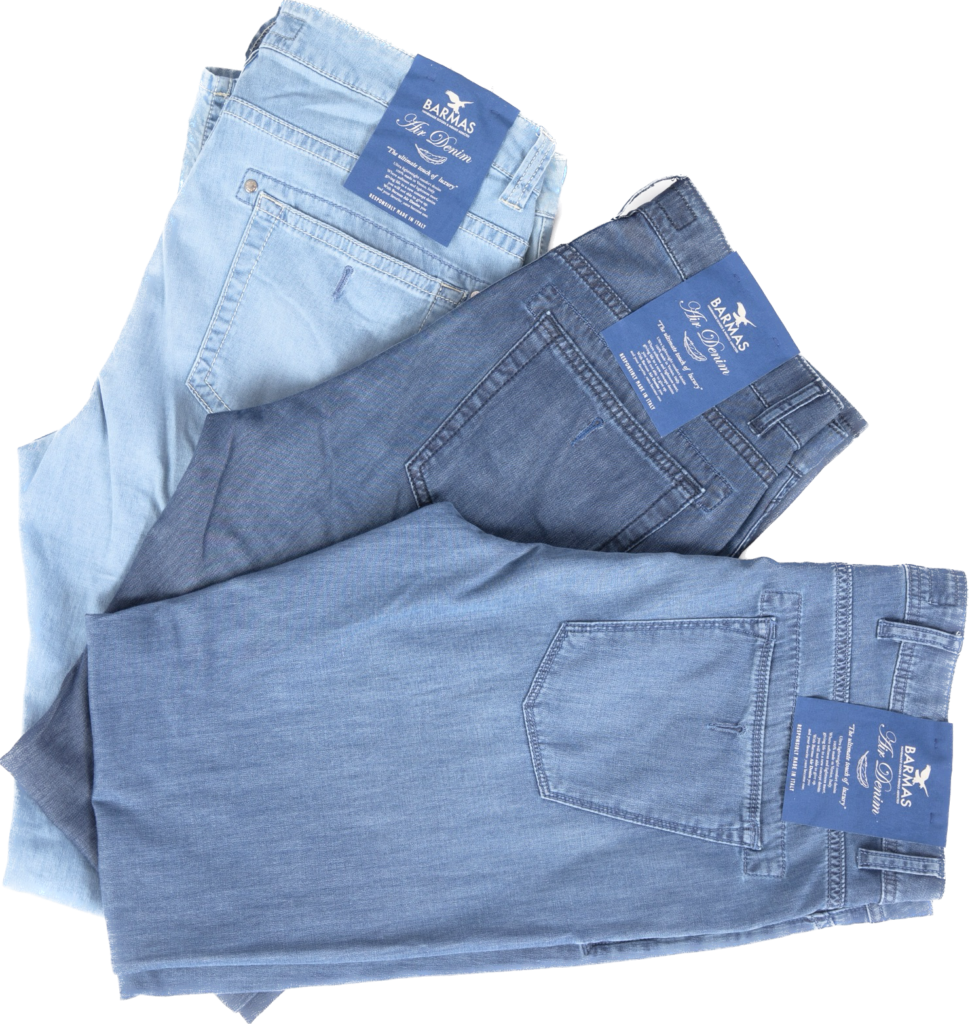 Thanks to our passion and dedication to our work, we are constantly evolving. Our goal is to offer our customers high quality products, handmade with care and attention to detail, following the Italian tradition and at the same time looking to the future with innovation and creativity.